Gather relevant information from your current customers and strengthen your relationship by asking for feedback, quotes, and doing interviews to help you get to know them better.
Identify your unique selling point by analyzing the common details among them and highlighting the benefits of your product that they take advantage of the most.
📌 Basic, but important details
Take a look at the buyer persona your customer relates to, as well as quick access information links and the category they fall into.
🧩 Know the minutiae behind your customer
Remember that your customer is the conversion of your buyer persona. Keeping in mind the pain points you solved and the goals you helped them achieve are key to analyzing what makes you successful. You'll also be able to highlight the features that matched and the benefits that your customer values.
⭐️ Categorize your clients and organize them as you wish.
We know how challenging it is to manage a lot of information, that's why categories will help you group your customers by a common point, this can be a feature, industry, size, or even location. Now use this information and start your analysis.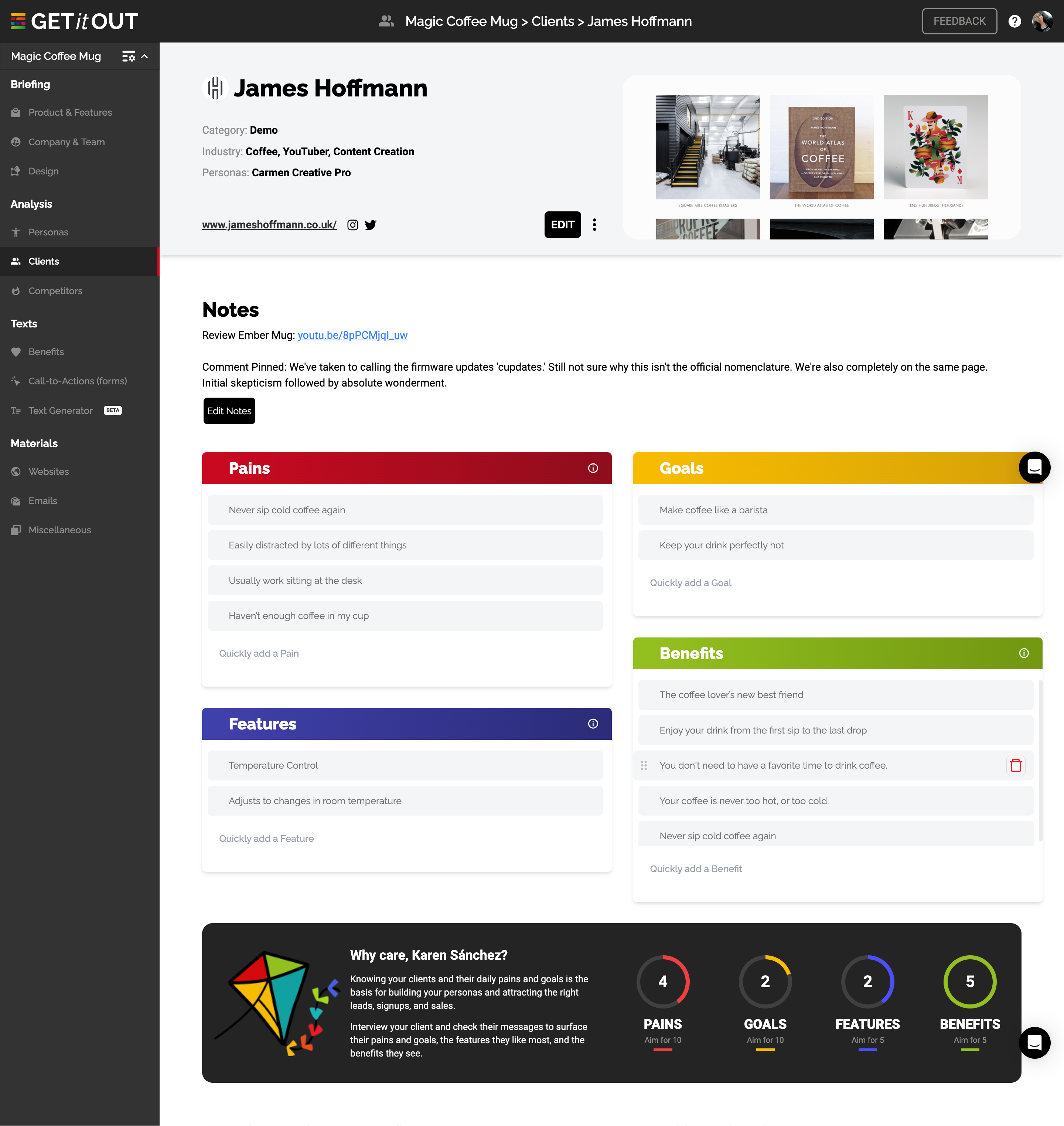 That's it!
Any questions? Shoot us an email: [email protected]
We will be here to help you. 🙌🏻