The creation of varied materials entails an editing challenge which at GETitOUT we want to facilitate with the help of one of the best known and most popular tools, which also has incredible potential that most people do not know about. This great help is given to us by Google Slides.
Thanks to the ease of Google Slides, we provide all your content in your design in a fast and simple way, building your materials with the building blocks created in GETitOUT. You do not need to be a copywriter or designer to print and present your product or service.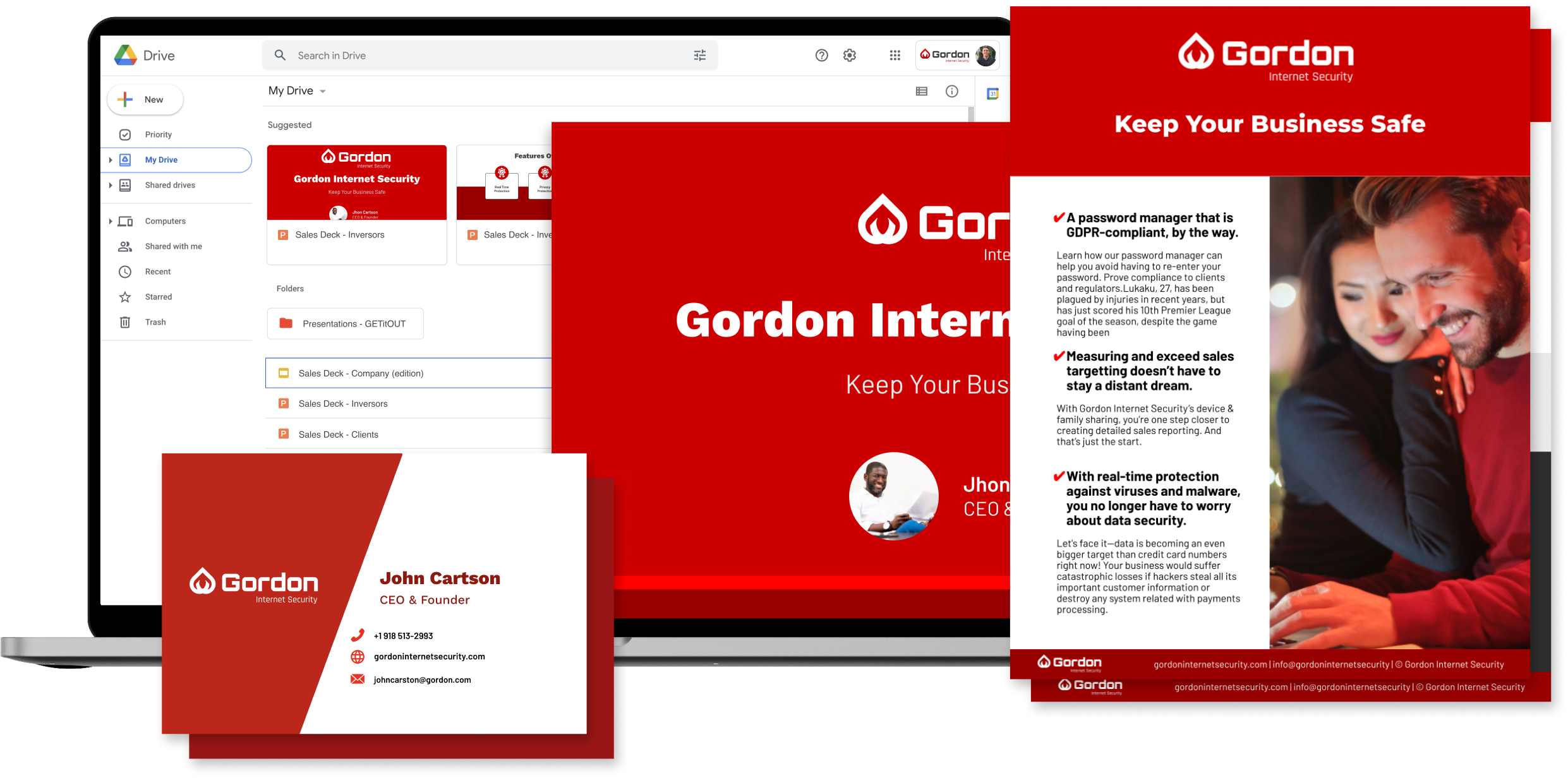 We look for ways to improve the experience of our users and facilitate the creation and publication of marketing materials, we move forward by simplifying the process in a simple integration and few steps.
---
What can you do with it? ✏️
Let GETitOUT generate all kinds of presentations and marketing collateral for you, complete with layout and text, in your design:
Presentations

Flyers

Business Cards

And much more
You just select the building blocks like buyer persona, benefits, or features, and GETitOUT does the rest. It's almost like magic.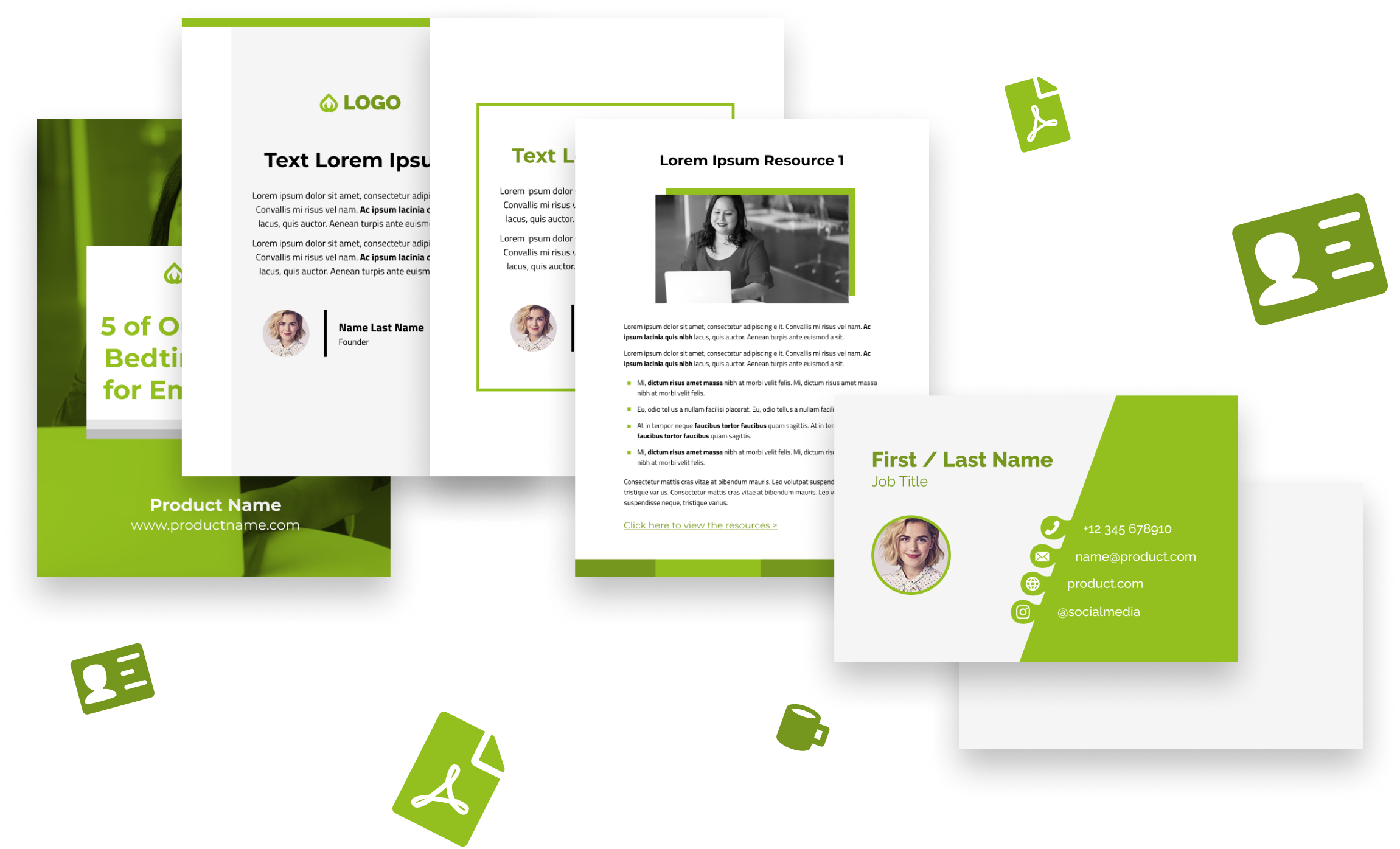 Bonus: 📌
Surely you are wondering, now how do I send my materials to print? Normally the printing process will depend on your location and facilities, even so at GETitOUT we recommend a good online provider that has great coverage worldwide and excellent quality.
We recommend Vista Print. It will only be enough to download the PDF of your material to search for it in the Vista Print options, upload your file, configure the quantity, make the payment and that's it, they will send your package to the address you have chosen.
How does it work? ⚙️
GETitOUT make use of Google Drive in combination with Google Slides to automatically generate marketing materials for you:
Pick from our growing selection of templates and select the building blocks.

GETitOUT automatically generates a Google Slides document and adds your design, text, and images.

Finally, GETitOUT exports the document and uploads it directly to your Google Drive.
From there, you can easily edit and share it, or export it as PowerPoint (PPTX) or PDF.
Important: Once Google shows you the following screen after clicking the CONNECT button, you must manually check both checkboxes before continuing: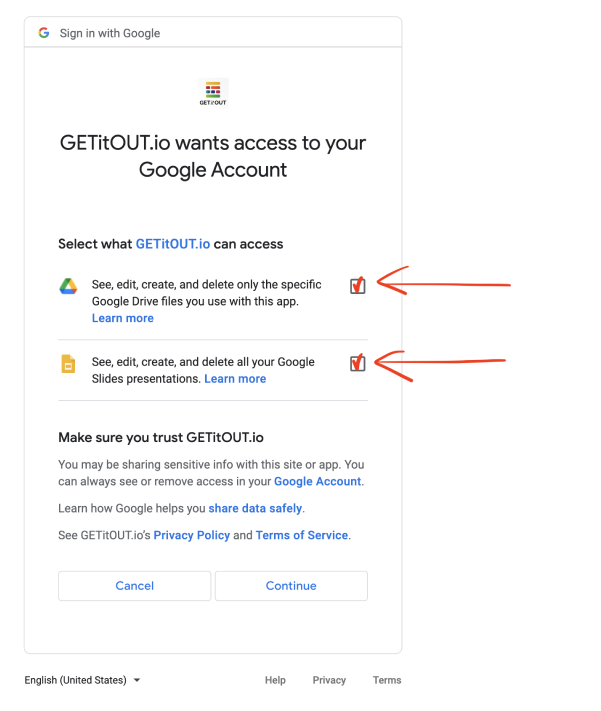 What can GETitOUT access? 🤔
GETitOUT will only get permission to create new files, and edit those newly created files later. This means that GETitOUT will NOT get permission to access the files you already have on your Google Drive.

In a nutshell: Your existing files stay completely private (and files you'll add later stay private, too).
Access the specific Google Drive files you use with GETitOUT.
This lets GETitOUT create new files on your Google Drive, and later edit and delete only those files created by GETitOUT. That way, the marketing materials you generate with GETitOUT are stored directly on your Google Drive.

Create, edit, and delete Google Slides presentations.

GETitOUT makes use of Google Slides to generate presentations, flyers, and similar marketing materials for you. That way, you can edit them easily, directly in Google Slides.
This way you can be calm, the GETitOUT flow and the accesses that you would give us in case of integration, are completely safe, we will not touch sensitive information of your account.
Note: Currently it will only be possible to integrate one Google Drive account per GETitOUT account, it will to work with just a single integration from any of your workspaces, this will be reflected in all of them.
---
Related Articles:
How can I integrate Google Drive & Slides to my GETitOUT account? 🤔
Any questions? Shoot us an email: [email protected]
We will be here to help you. 💻