Send your landing pages and websites generated in GETitOUT to WordPress to publish your materials on your domain in a single click, thanks to the integration with the most well-known platform in hosting and website design.
WordPress is a popular and free CMS (content management system) that is used by millions of websites. The WordPress marketing tool helps you to create and promote your website, while also helping you to increase traffic and conversions.
We look for ways to improve the experience of our users and facilitate the creation and publication of marketing materials, we move forward by simplifying the process in a simple integration and few steps.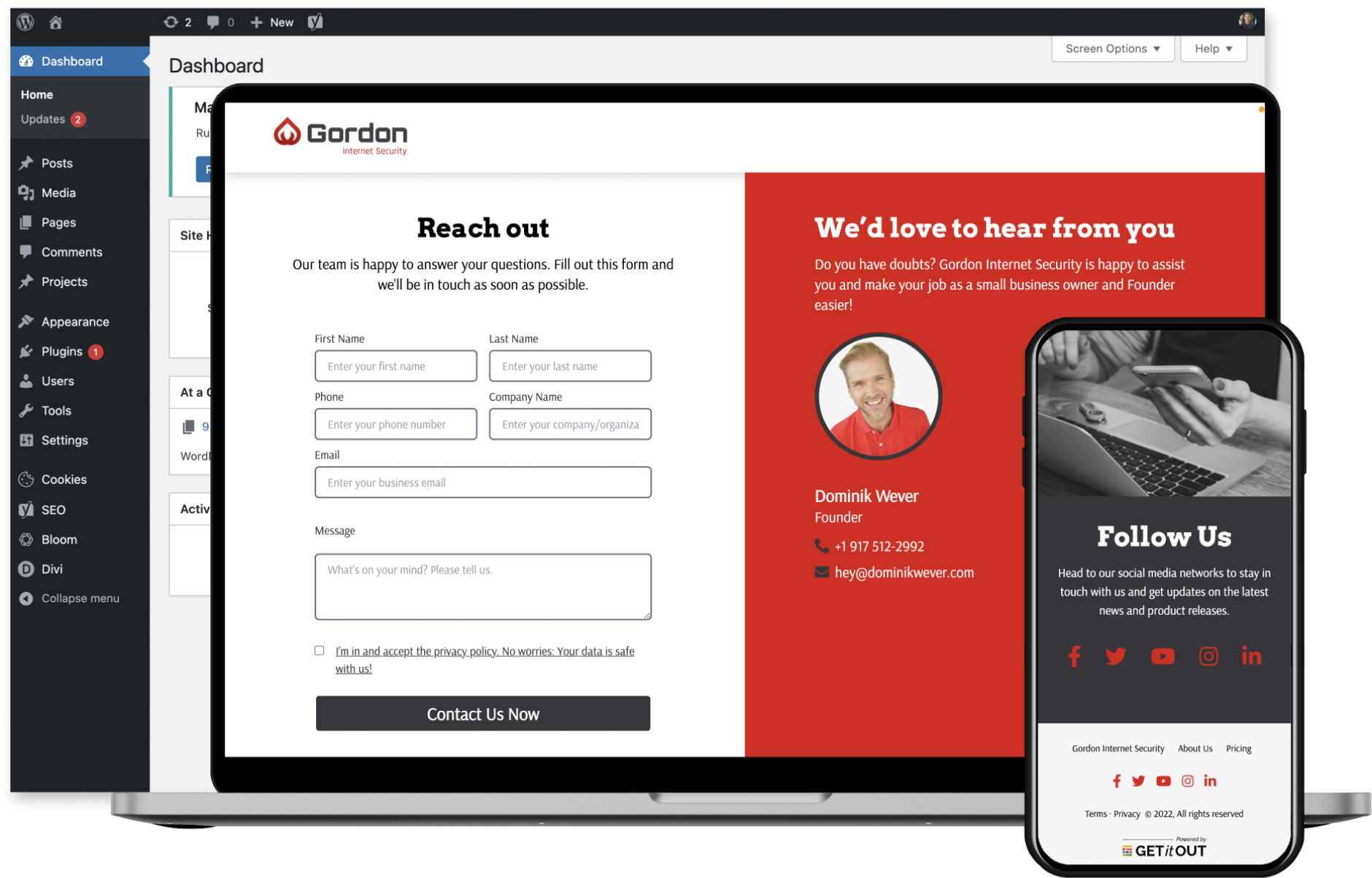 More Articles
Why do I need to install a GETitOUT plugin in my WordPress server?

How can I to publish my landing page in my domain?
Any questions? Shoot us an email: [email protected]
We will be here to help you. 💻