Do you want to invite your marketing team? Maybe your clients in case of being a freelance or an agency?
You can find the flexibility to invite members and manage roles in agency plans and custom plans, see more details in our pricing page.
Now let's get started, here I explain in a few steps how to do it. 😉
1️⃣ Go to Team
Go to the upper right to open the user menu by clicking there.
You will find the option of Team.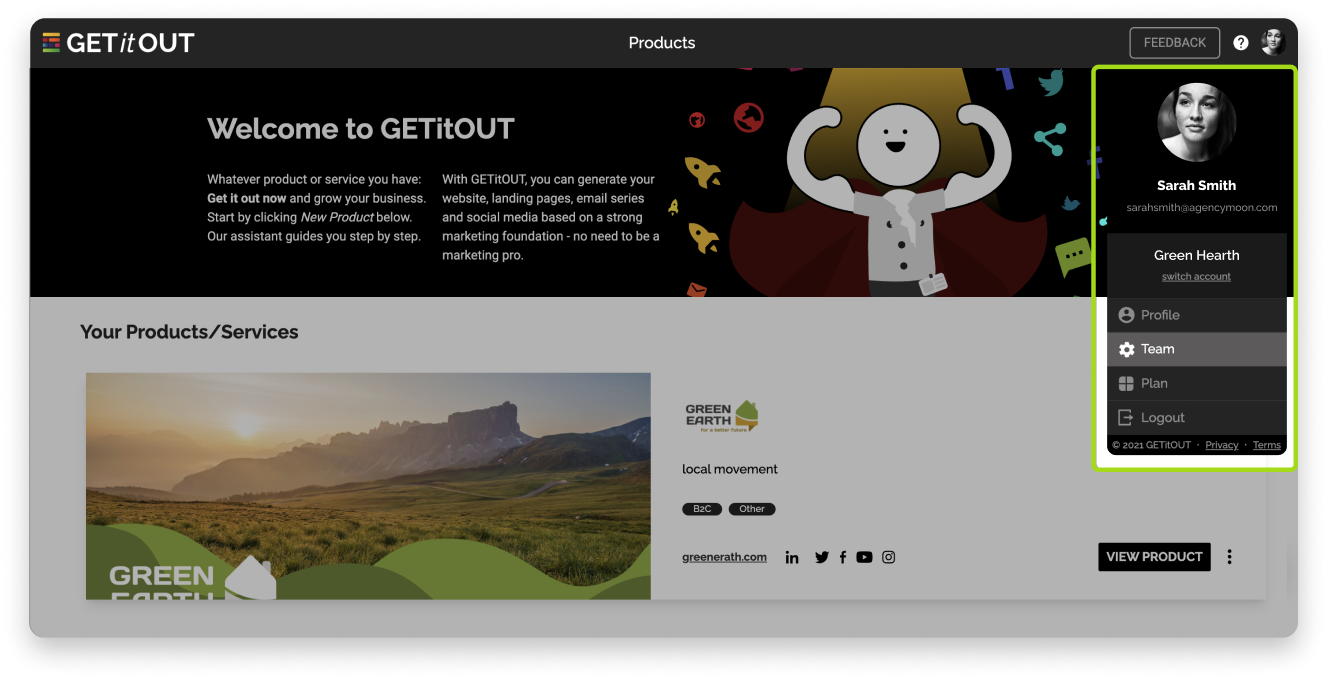 2️⃣ Click to Invite Member
Click on invite member to open the popup. (the option to invite members is linked to the restrictions of your plan)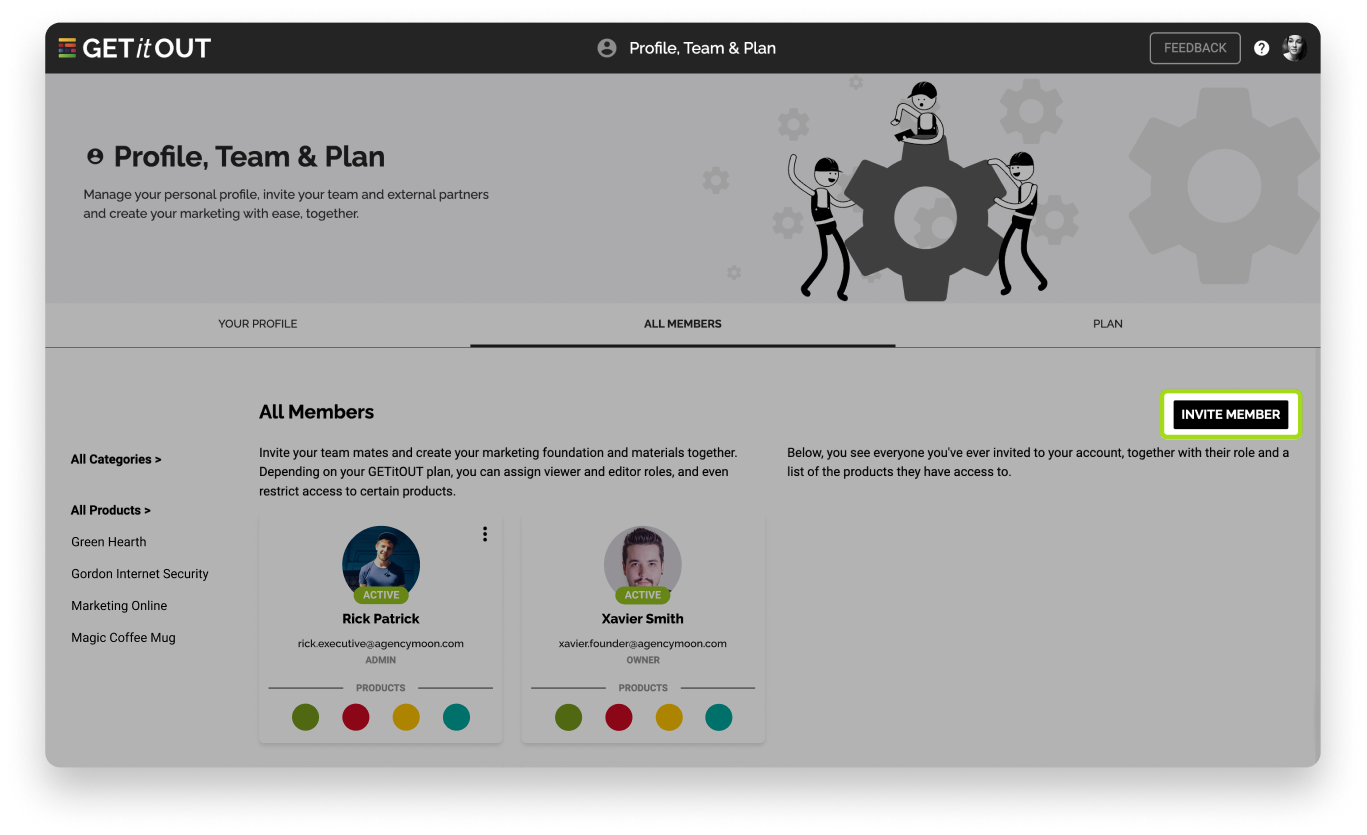 3️⃣ Fill in the Basic Information
Fill in the information of the person you will invite: name & email. You can optionally give it a category, you can find by default the category of internal or external member of the team, even so you can write and customize your own category to group your team.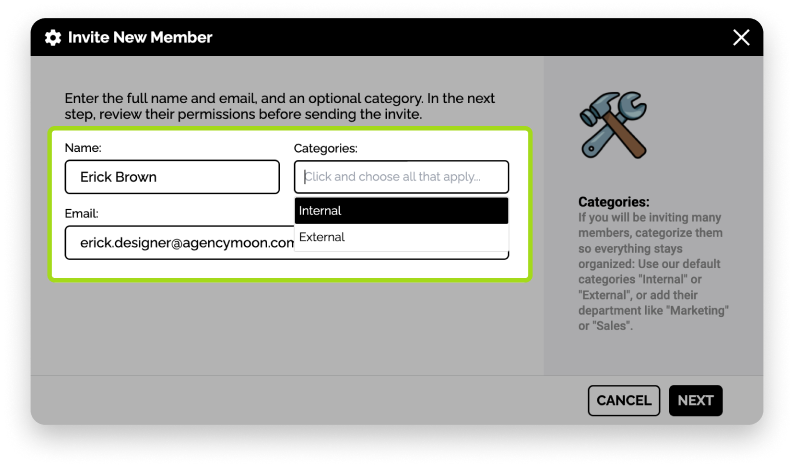 4️⃣ Edit Role & Permissions
Depending on the flexibility of your plan, you can edit the role between Admin, Editor and Viewer, as well as specify the products and the phases of the same to which they have access. Learn more about Roles and Permissions in this help article.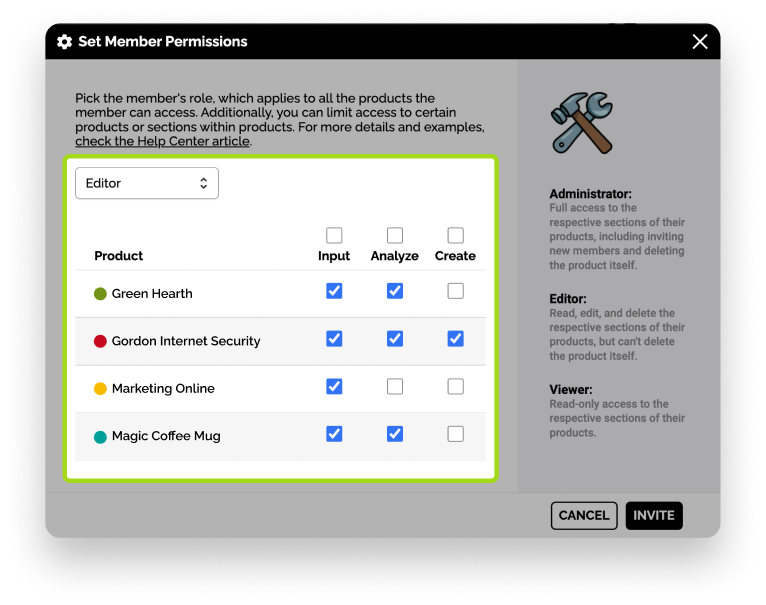 5️⃣ Ready!
An email should reach your friend, colleague or client, he must click on Accept Invitation, and he/she will be able to log in without problem. ✨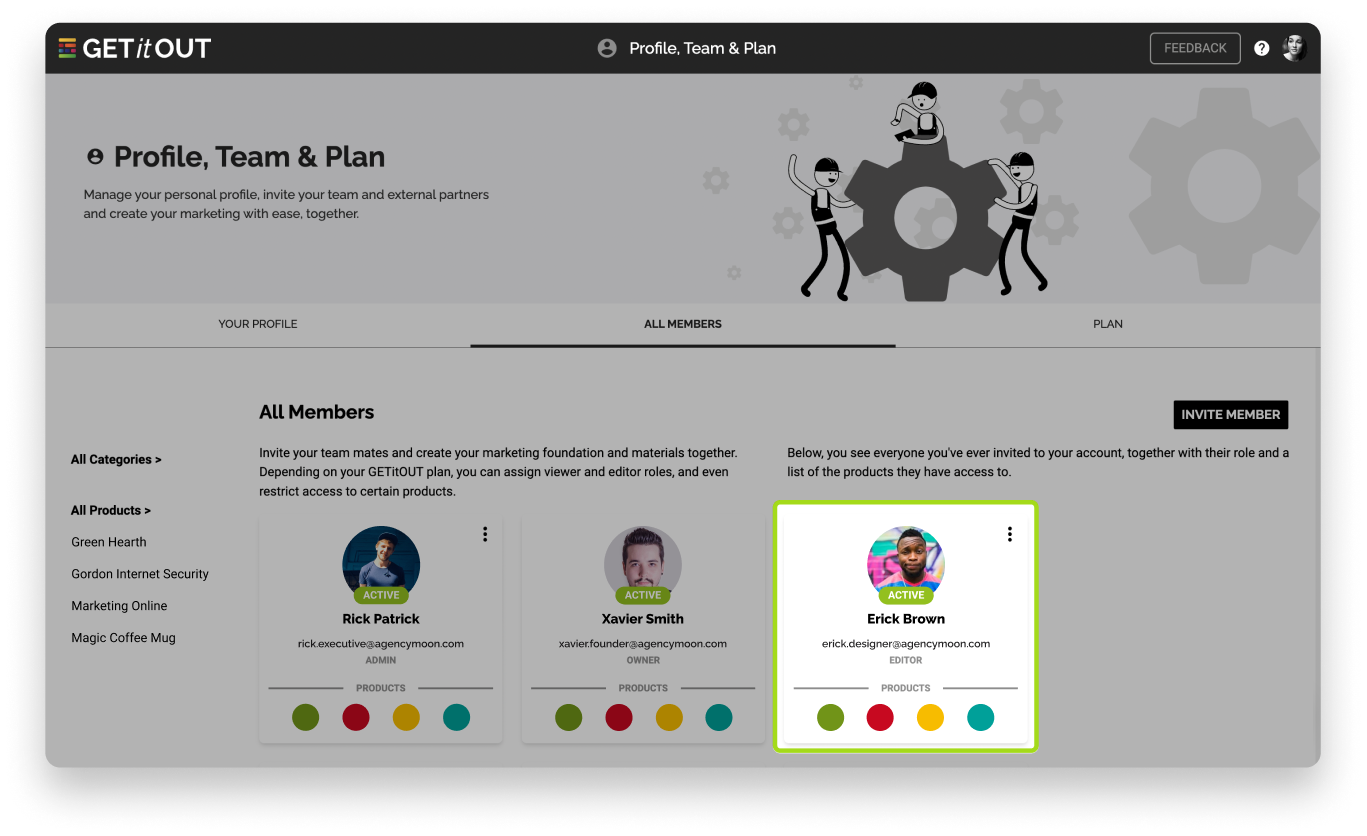 Note: If you have invited a member, their status will be invited, when the person accepts the invitation, their status will become Active.
That's it!
Any questions? 📥 Shoot us an email: [email protected]