Welcome to the GETitOUT family!
We're stoked you want to level up your marketing and get your business out there.
So let's get you started!
Get Your Code Ready
When you bought GETitOUT on PitchGround, you received your personal code via email. Please copy and paste that code.
1️⃣ Sign Up for GETitOUT
If you haven't signed up for GETitOUT already, click the button below:
Already have a free trial account? Click here to log in (even if your free trial has expired, you can still log in and activate your plan).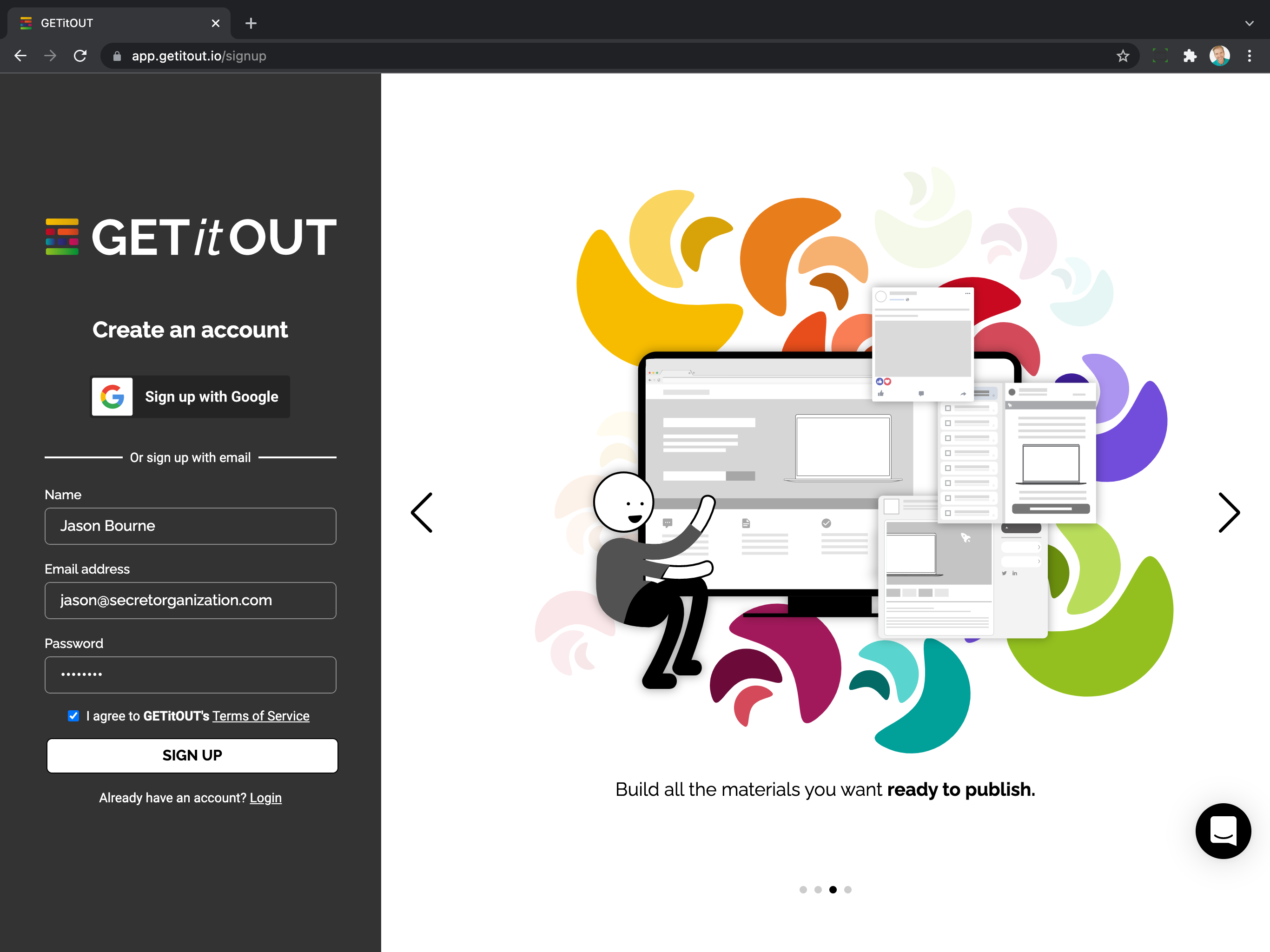 2️⃣ Complete the Onboarding
After signing up, GETitOUT helps you get set up as fast as possible.
We highly recommend you add your first product/service - it only takes 5 minutes!
Only if you're in a hurry, click X at the top right corner to cancel the setup.
3️⃣ Redeem Your Code
After you've completed the onboarding, click the UPGRADE NOW button at the bottom left. Alternatively, open the User Menu at the top right and click Plan: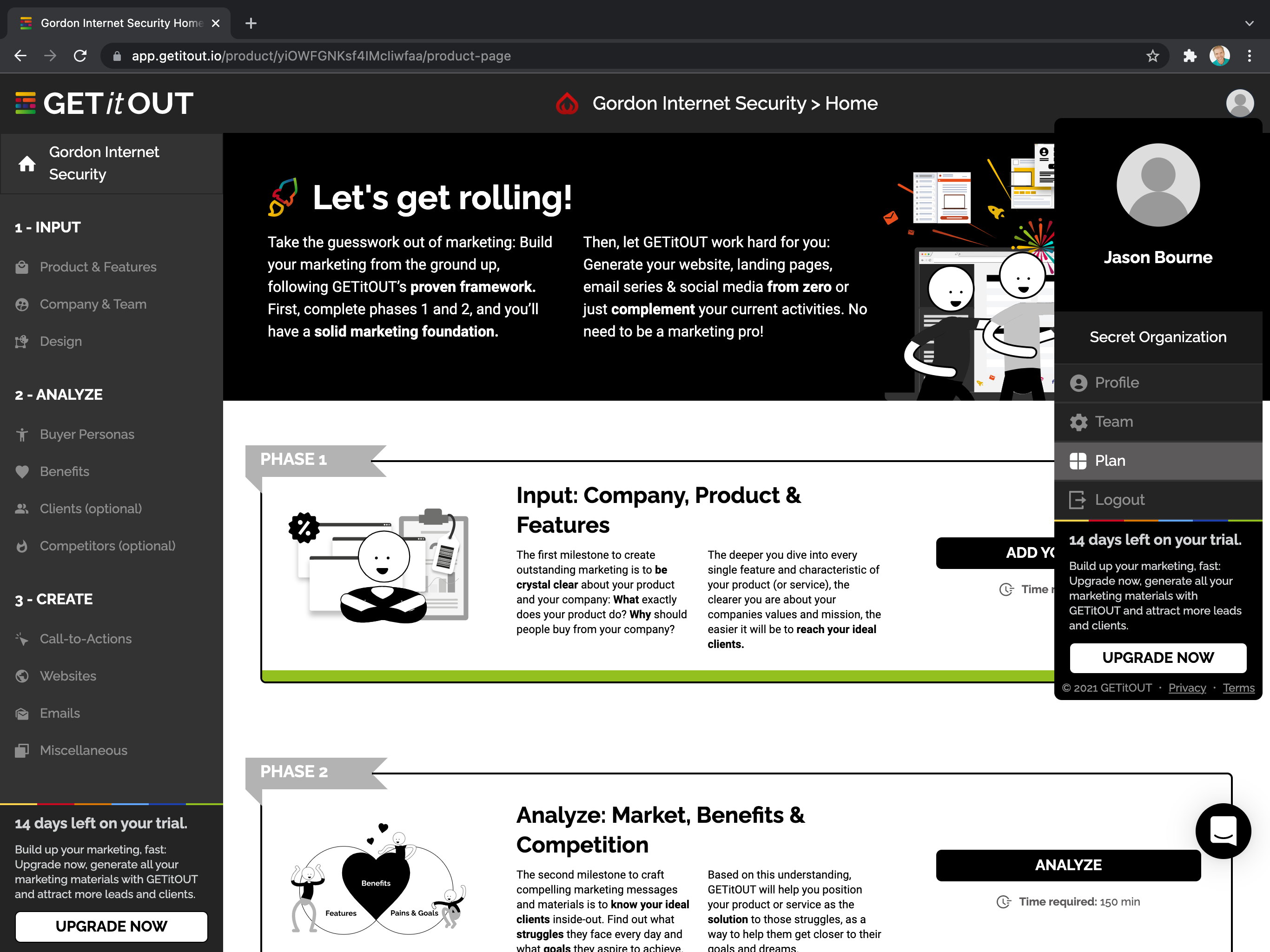 This takes you to the Plan page. Now paste your code and click the REDEEM button: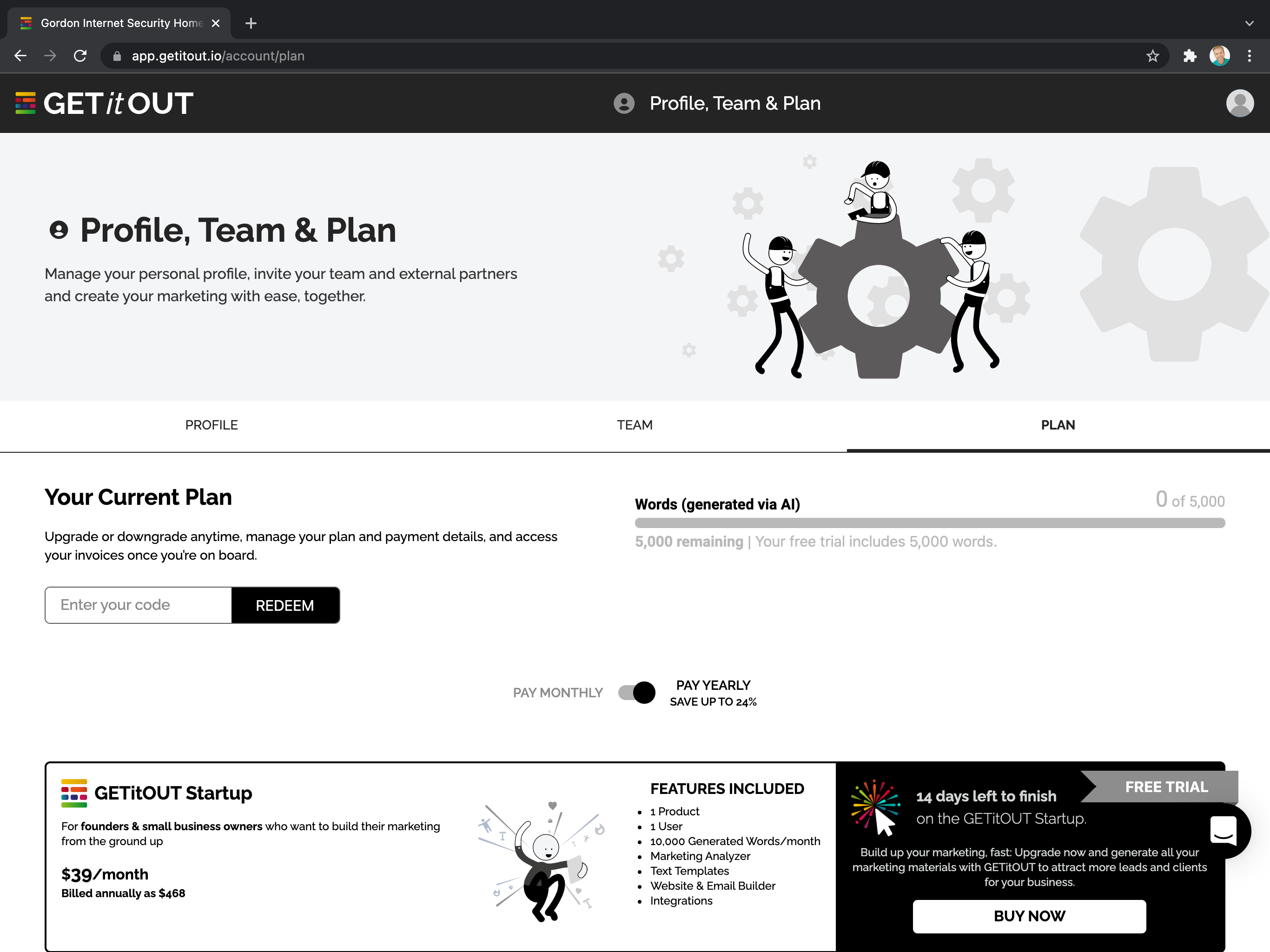 That's it!
After clicking the REDEEM button, we'll check if your code is valid, and activate your plan. You'll see a green success message, and a few seconds later, the page will reload automatically.
This can take up to 30 seconds - so please bear with us ;-)
In case that your plan doesn't show yet, please wait a bit more, then refresh the page. This is how your activated plan should look like: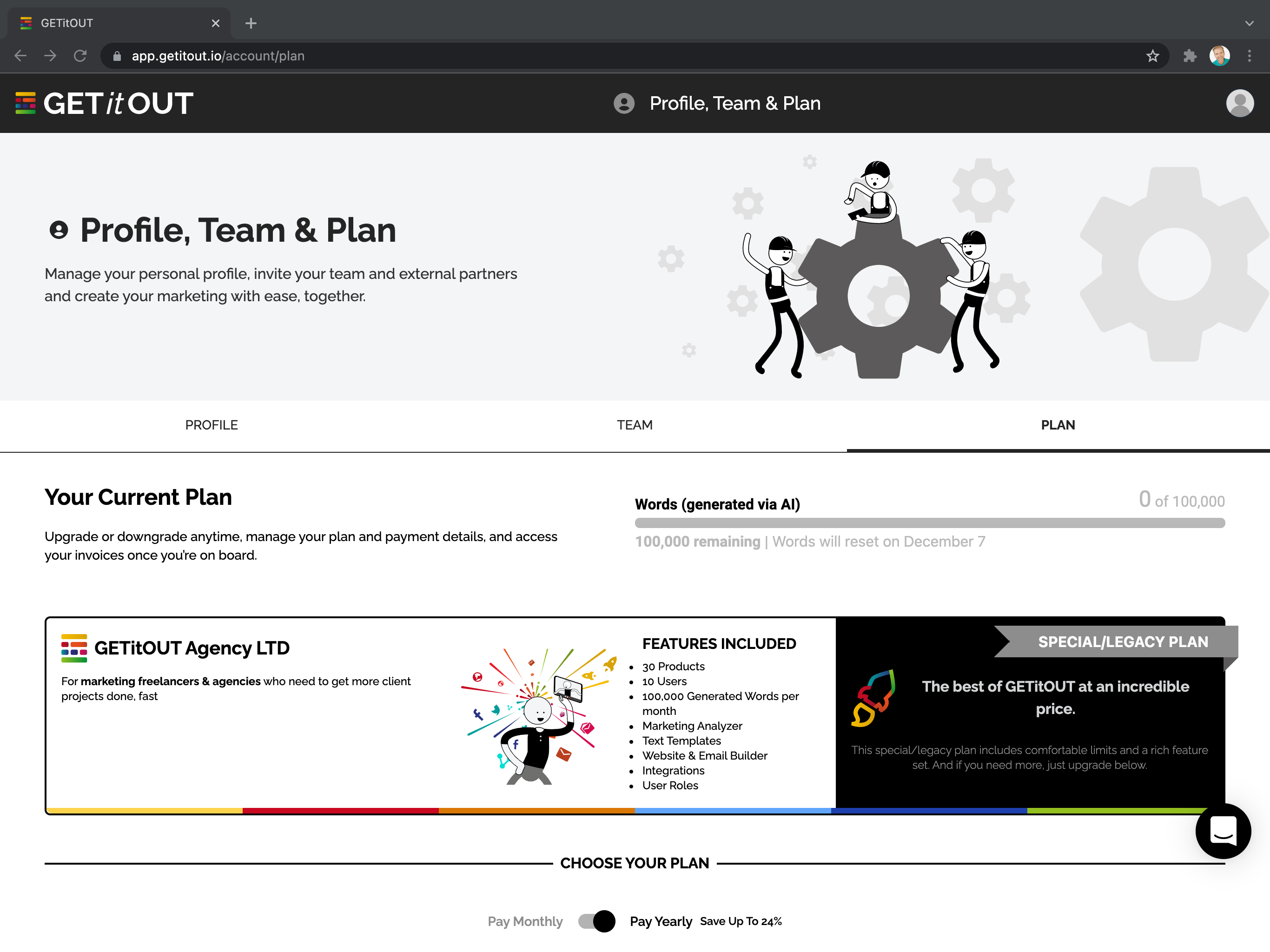 In case anything goes wrong, please reach out to us via the Chat at the bottom right, or shoot us an email at [email protected].
Welcome again!